I just..don't get it anymore…I don't fucking get it
during MATH examinations, some people solve... →
when I just sit there and solve my problems like:
sabi mo non…hinde mo kakayanin na masanay taung mag-usap ng "civil" sa isa't-isa…..well look at us now..
ang husay manira ng mood
rereading their old convos….stings alot…but there are some fun parts too.. though it pains me to go on…now I know what she's been through, however hurtful the things I see is…it's all in the past…it's all in the past…what matters is now..
I don't care anymore..haha….I'm just too damned exhausted
Truth is..
I don't care about your past…not a damn bit…what concerns me is that…. your past…is still clinging onto you..like a swelling tumor..and it seems that you're ok with it….I don't get it….personally I think it's stupid and really really inappropriate..but hey it's your life…you call the shots… I guess I'm just a...
--sigh--
we only talk in person….fate never fails to intervene when we are communicating apart from each other…but what will happen…when meeting is near impossible..what happens then..
nakaka-frustrate...
puro away..hinde na nga nagkikita….aalis na nga sha…away paren..haaaayyy it's so fcking frustrating…I had to blog about it..
that sinking feeling
when thoughts of unwanted-ness bloom in my brain.. the fleeting sorrow of feeling left-out..I know I am not the one you sought..but we felt the same way nonetheless.even though you tell me otherwise.. I can never shake the feeling that I was just a substitute for the love, overflowing in you..that was bent for someone else..the feeling of being just a proxy…I could never shake that...
AGAIN
To feel that same agonizing feeling again..after all this time..has nothing changed? as my cynicism amplifies, I start to ponder on the same questions I asked myself before.."Am I not enough?", "What does he have that I don't?", "What keeps you from letting go?". And again, I regress, a sorry bastard like I was back then…without an answer to sate my...
PRETEND
for I have no idea what's going on ..and you have no intention on telling  so what's left is to shut up and smile pretend we're ok, even though we're faking
"When we hold each other, in the darkness, it doesn't make the darkness go away...."
– Neil Gaiman (via endorfins)
TELEPATHY
I wish I could read minds, so I know what your thinking ..it's hard to guess if I did shit or stuff
If you really want something, you've got to go out...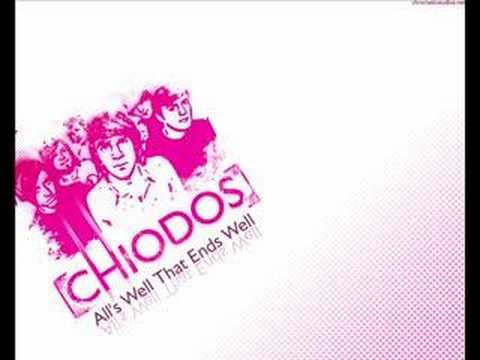 "Good mood, bad mood, ugly, pretty, handsome, what have you, the right person is..."
– Mac MacGuff, Juno
1 tag
I suck at this
Babydoll
And I could call you  babydoll all the time and you'd whisper in my ears, you'd say "I missed you boy".. Now sing it over again and over again…. 
PRIDE
we are proud beasts…able to withstand hardships for the sake of our arrogance
if love is a unicorn..then I guess I'm riding one now…
You are the only exception..
and I'm trying just to keep myself from kissing you..
SKEPTICISM
a fragile heart's defense against a deceitful world, because not all that glitters is gold, not all that shines are stars and not all stories end well…that's why I prefer to live in darkness under constant pessimism..hardened by depression and ready for  disappointment , rather than in constant optimism…gullible in nature, prone to betrayal….close to martyrdom
UNCERTAINTY
keeps you from f*cking things up… better to be ignorant and happy, than just plain ignorant
where the f*ck did that cockroach go
You're all like: